Experienced a
Major Burn Injury?
Get the justice and compensation you deserve.
Major Burn Injury?
Justice is Healing.
Call (307) 634-4000 Today!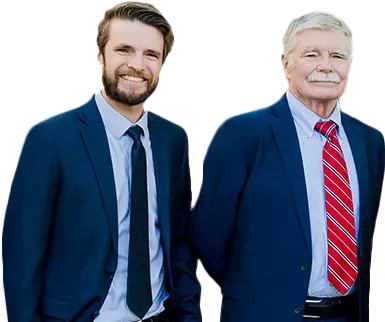 Serious Burn Injury Representation
The Fitzgerald Law Firm in Cheyenne, Wyoming has over forty years of experience successfully representing victims of major burn injuries and explosions get the justice they deserve.
We can help. Call 1-877-634-1001
According to Stanford Health Care, any burn that covers 10 percent of a child's body or 15 to 20 percent of an adult's is considered a major injury that needs hospitalization and potentially rehabilitation.
There are many situations outside of the home where a person can encounter the risk of burn injuries. That includes working in restaurant and cafeteria kitchens, especially if those facilities are not outfitted with proper safety equipment and protocols. Elsewhere, workers who handle hazardous chemicals, such as those with waste disposal jobs, could be at greater risk for burns if they are not wearing proper safety gear. In the health care setting, burns can happen through physician misuse of radiation.
Since burns can cause scarring, disfigurement, tissue damage, permanent disability, and even death, it is important to understand the cause of the accident. If you suspect negligence on the part of an employer, a company, or even your own physician, you could have grounds to press a claim for compensation to recoup damages from medical bills, lost wages, and pain and suffering.
Contact our Cheyenne, WY burn injury lawyers to schedule a consultation of your case, and determine the next steps towards your recovery.
Call (307) 634-4000
When Burn Injuries Occur to You or Loved One
Fires and explosions are avoidable, but when they occur, they are unpredictable and can cause severe and irreparable physical, mental, and emotional pain and damage. The medical costs associated with treating burns are extensive, requiring specialized care, physical and occupational therapies, and rehabilitation. Burns often leave individuals with trauma and drastically impact a person's earning potential.
Burn injuries can happen anywhere to anyone. Workplaces and commercial properties have a responsibility to their employees and patrons by maintaining a safe environment with proper precautions. Electricians and contractors have the responsibility to perform their work to avoid potential hazards. When accidents happen that result in severe injury, it can be difficult to know what your options are. If you or a loved one are injured in a fire or explosion due to the negligence of another party, do not hesitate to contact us. It is our goal to help you and your family achieve comfort while we fight for justice on your behalf.
Contact Fitzgerald Law Firm's major burn injury lawyers to fight for you today.
Common Causes of Burn Injuries Stemming from Fires and Explosions:
Faulty electric work
Kitchen appliances
Flammable liquids and gases
Smoking
Heating appliances
Car accidents
Curious children
Forest fires
Types of Burn Injuries and How to Recognize Them
While many burns heal by themselves with at-home self-care, some cause much more severe damage to the body and can even be life-threatening. Being able to recognize the physical symptoms of different burn types will help you understand when to let a burn injury heal by itself and when to seek medical help or visit the emergency room.
The medical community recognizes four different classifications for burn injuries. Typically, these classifications are based on how deep and severe the burns penetrate the skin's surface.
First-degree burns: These burns only affect the outer layer of the skin, known as the epidermis. The injured area is typically red, dry, and can be very painful but will not blister. Getting a mild sunburn is a common first-degree burn. Generally, these burns can be treated at home.
Second-degree burns: These affect both the epidermis and the dermis layer of the skin, which is the inner layer. Symptoms include a red or white area as well as pain and swelling. The area might also appear shiny. With second-degree burns, blisters can develop and could leave permanent scarring.
Third-degree burns: These burns go beneath the epidermis and dermis layers and may affect the innermost layer of the skin. The area around the burn may look white or blackened and charred. Fire and chemicals are common causes, but even a scalding-hot liquid can cause third-degree burns. In the now-famous "McDonald's Hot Coffee Case" from 1994, Stella Liebeck suffered third-degree burns on her legs and genitals when she spilled exceedingly hot coffee by accident.
Fourth-degree burns: This is the most serious of all burn injuries and can be potentially life threatening. These burns destroy all layers of your skin as well as bones, muscles, and tendons. They are not painful because nerve endings have been destroyed so there is no feeling in the burn area.
Six Questions to Ask Before You Choose a Personal Injury Lawyer
What kind of experience do you have handling my type of case?
We have decades of experience in cases of serious injury and death cases.
Can you verify your expertise by sharing some of your verdicts and settlement results?
We hold the records for the largest injury and death cases ever won in the Wyoming Supreme Court.
Are you confident that your firm has the financial resources for out-of-pocket and other costs to properly pursue the case?
We have the financial resources to take any case to trial, no matter the size or wealth of the corporation, business, government, individual, and law firm against us.
What is your reputation among other attorneys?
We have been elected by our peers to numerous invitation only lawyer groups based on experience, results, and reputation.
What will your firm do to make me more comfortable and confident while working with you?
We will keep you informed of your case's progress. And you can contact us whenever you want.
Are you board certified?
Yes, by five boards.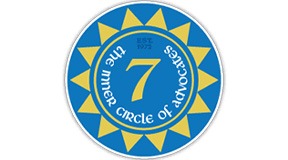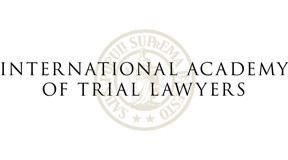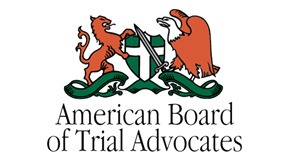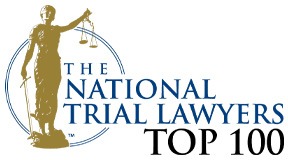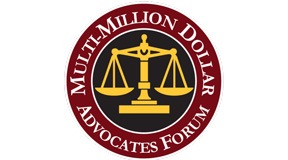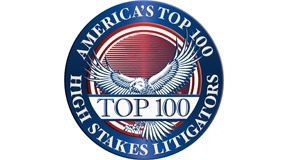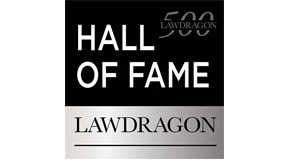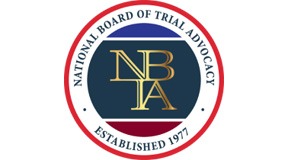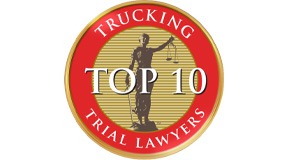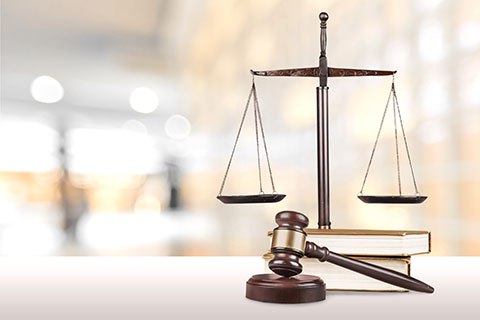 About The Fitzgerald Law Firm
The Fitzgerald Law Firm in Cheyenne, Wyoming is a personal injury law firm that has a proven track record of obtaining meaningful jury verdicts and settlements for our clients. We hold the record for having the largest jury verdicts ever upheld on appeal in Wyoming. Our guiding principle is to find the truth in every case to help our clients heal. Call us for a free consultation at (307) 634-4000, or fill out the contact form.