Wrongful Death Attorneys
Record of Success Representing Cases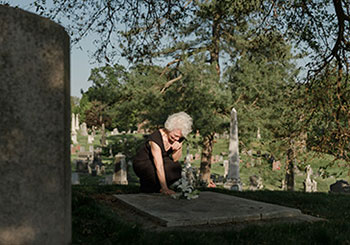 If a person dies due to negligence or recklessness, their loss of life can be considered wrongful death. In these cases, the family of the decedent may file a lawsuit against those liable in an effort to seek damages. Bringing a lawsuit will afford you and your family closure and financial compensation.
Coping after the unexpected death of a loved one is one of the most difficult times in anyone's life. This is especially true when your family member was killed as a result of a wrongdoer's negligence, recklessness, or unlawful actions. For over forty years the lawyers at The Fitzgerald Law Firm have represented families who have tragically suffered the loss of a family member at the hands of another.
Our team of attorneys works with empathy and compassion to build your case in a thoughtful and compelling manner. We understand that every case offers unique challenges and we fight to recover maximum damages on your behalf with an individualized approach.
Waiting to seek damages for wrongful death can be detrimental to your case. Every state has strict time limits in which wrongful death lawsuits can be filed. Once this time has passed you will no longer be able to bring your case.
Wyoming Wrongful Death Act
Every state has its own laws about wrongful death. For example, Wyoming has specific laws governing wrongful death lawsuits, known as the Wrongful Death Act, Wyo. Stat. Ann. §§ 1-38-101 to – 105. These laws govern who can file a lawsuit and who can recover damages for the death of a relative. The statutes also set out what kinds of damages can be recovered as well as the time frame for filing a lawsuit.
Wyoming Wrongful Death Statute of Limitations
Waiting to seek damages for wrongful death can be detrimental to your case. Every state has strict time limits called the statute of limitations in which wrongful death lawsuits can be filed. Once this time has passed you will no longer be able to bring your case. States govern these laws to maintain specific standards for filing and to protect defendants from wrongful claims.
In most cases, the statute of limitations for a wrongful death case in Wyoming is two years from the date of the individual's death. It is important to recognize that statute of limitation laws vary by state as well as a multitude of additional factors that arise on a case-by-case basis. If you are filing a wrongful death claim outside of Wyoming, we can help you understand and meet those limitations.
While two years may seem like a substantial time, waiting too long to speak to an attorney can be detrimental and you may not be able to pursue your case in court due to loss of evidence. To address the needs of your specific case, contact an experienced personal injury attorney right away.
Working with an Experienced Wrongful Death Lawyer
A wrongful death claim is a civil lawsuit to establish the liability of a person or company for the death of another caused by a wrongful act. These acts can cover a broad range of events such as car accidents, truck accidents, slip and fall accidents, defective products, workplace accidents, explosions, medical malpractice, and more. Your attorney will identify evidence to show that the death was caused by the negligence, recklessness, or willful and wanton behavior of the wrongdoer.
Each wrongful death case is unique and challenging due to layers of necessary evidence, expert witness testimony, and complexities within the law. Unlike a negligence case in which the lawsuit is filed by the injured person, a wrongful death lawsuit is filed by appointed family members or beneficiaries of the deceased. It is important to work with an experienced and trustworthy firm that has the experience and resources to overcome the challenges of your case.
What Damages Can Be Recovered in a Wrongful Death Lawsuit?
The damages in a wrongful death case can vary depending on the specifics of each case. The Fitzgerald Law Firm understands that the emotional and financial suffering of losing a loved one can be devastating. The party who is at fault for causing the death is financially responsible for the damages that resulted from the incident.
Damages for wrongful death include both economic damages and non-economic damages. If negligence caused the wrongful death, the potential damages include:
Loss of companionship, society & comfort
Loss of past and future earnings
Medical expenses, if the death was delayed
Funeral expenses
A Record of Success
The Fitzgerald Law Firm has a track record of success representing wrongful death cases. Our firm's attorneys are skilled trial attorneys who have the experience and resources to present case details in a manner that connects with a jury and presents truth and justice.
One example of a wrongful death case we successfully undertook was for the family of a man killed by a Caterpillar 988B front-end loader that he was operating. It rolled over and crushed him while he was working at a construction site. The accident was found to have occurred due to the 80,000-pound machine's defective design. The jury awarded the man's family $1.5 million dollars, affirmed on appeal. This case was the largest wrongful death verdict in the State of Wyoming at that time and is still the largest ever affirmed by the Wyoming Supreme Court.
Our firm has collected almost half of all the million-dollar+ verdicts in the history of Wyoming. We collected a multi-million dollar result in an Arizona wrongful death case and have handled many multi-million dollar cases for families throughout the United States.
---
Contact Our Wyoming Wrongful Death Lawyers
If you have lost a family member unexpectedly due to someone else's negligence, it is important to contact an experienced attorney immediately. Each wrongful death case is unique and requires a detailed investigation, evaluation of damages, and communications with aggressive insurance companies.
Reaching out to an attorney is the first step in finding out if you have a case. The experienced Wyoming wrongful death lawyers at The Fitzgerald Law Firm can answer your questions during a free, confidential consultation. Contact us here and let us help you on your road towards justice.