Sexual Assault Representation
Institutional Sexual Assault and Abuse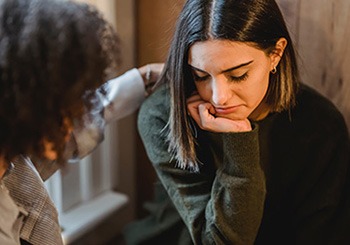 Sexual Assault is one of the most heinous crimes that can be committed against another person. Such physical violations are shown to cause lasting physical and emotional damage that can affect a person's health, education, employment, and relationships among other issues that can resurface throughout a person's life. At the Fitzgerald Law Firm, we are compassionate and empathetic, leading with a commitment to finding truth and justice for our clients. We have the reputation, resources, and experience to fight for you and hold aggressors accountable in court.
When an act is committed in a government or private institution such as a hospital or school, the organization's leadership should report any known criminal acts. Additionally, if the organization had the power to prevent the abuse from happening, leadership can also be held responsible in criminal and civil court.
Schools, hospitals, and other healthcare facilities have a specific responsibility to provide proper care, trust, and treatment to students or patients. In hospitals, patients are often in a vulnerable state and may be unable to fend for themselves. In recent history, there has been a trend of coaches and athletic trainers who abuse their position to take advantage of students, or young athletes under the guise of treatment and therapies.
While laws surrounding rape and consent vary by state, we are fully aware of these nuances in the law and understand how to proceed with both civil and criminal cases. For more specific information on consent laws in Wyoming click here.
Examples of institutions where sexual assault and abuse can take place:
Educational institutions
Healthcare institutions such as hospitals
Recreational Organizations such as summer camps and after-school programs
Volunteer organizations
Departments of correction
Mental health institutions
Rehab facilities
---
Wyoming Sexual Assult Statue of Limitations
In Wyoming, there is no statute of limitations for a sexual assault charge, meaning there is no specified time frame in which a victim must bring charges against an aggressor. Nevertheless, if you are the victim of a sexual assault crime, it is important to go directly to law enforcement to initiate an investigation. Depending on the circumstances a rape kit may be issued in order to collect DNA evidence.
What are the Mandatory Reporting Laws in Wyoming?
All too often victims of sexual assault do not report crimes against them because of fear, embarrassment, or because the situation involves a family member or someone who is considered an authority figure. Victims may also believe that they hold some responsibility for what transpired or are at fault in some way which will invalidate their story.
All citizens hold a responsibility to report acts of sexual abuse. Organizations are required to offer a channel for discrete reporting, and colleges and universities offer anonymous tip lines for students and staff in addition to those provided by the government.
Wyoming state law (W.S. 4-3-205 & 35-20-103) mandates that any person who suspects child or vulnerable adult abuse, neglect, or exploitation is required to report within a 24-hour window. Reports can be made confidentially or with full disclosure online to the National Sexual Assault Hotline.
In 2014 the United States Justice Department initiated the Intersection of Title IX and the Clery Act to clarify the reporting requirements of institutions in cases of sexual assault and abuse, and resolve confusion between the two laws. While Title IX holds schools and institutions responsible for monitoring and reporting cases of sexual harassment and sexual assault, among other charges, The Clery Act mandates transparency between leadership and all members of the institution and their families in matters related to public safety and crime, including accurate statistics and threats to safety.
---
When Should I Contact an Attorney?
Sexual assault and abuse can leave a victim scared, alone, and unsure of who to trust. The Fitzgerald Law Firm aims to help you bring abusers to justice and help you acquire the support you need and deserve to begin to heal and rebuild your life. If you are searching for an attorney to assist with a sexual assault or abuse claim, we are here to help. Contact our firm today to schedule a consultation. We will assess your case and advise you on the best next steps towards healing.