Personal Injury Attorneys
Experience and Results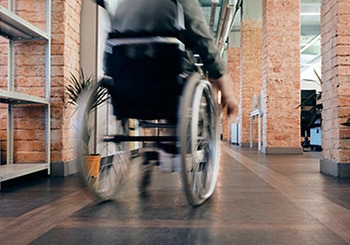 Whether you or a loved one have been involved in a car accident, slip and fall, workplace accident, or any other accident that causes severe injury, the experienced personal injury attorneys at Fitzgerald Law Firm can help you protect your rights as you seek justice.
Personal injury accidents can result in massive financial burdens that include medical, travel, and therapy expenses as well as lost wages and significant emotional distress that can be overwhelming. We believe that every person deserves an advocate if they have been physically hurt due to another person's careless or reckless actions. We aim to help those who have suffered severe life-changing injuries receive compensation and help so they can heal and rebuild their lives.
In order to maintain our high level of care and dedication to each of our clients, we take great care and consideration regarding the cases we accept. Many times, our firm is simply not the best fit for a specific case, client, or legal concern. Please review the FAQ section of our website for general information, then contact us. Our firm will listen to your needs, share our perspective, and advise you on the next steps that are ideal for your specific situation.
What is Personal Injury?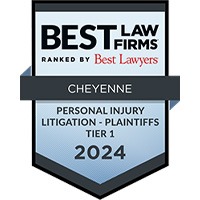 Personal injury, as defined by the American Bar Association, is a type of tort "civil wrong" law that protects an individual and their property in the event of injury or damage due to another person's negligence. A "personal injury" case arises when a wrongdoer carelessly or recklessly causes injury.
The area of personal injury law is broad and covers many types of accidents. The team at the Fitzgerald Law Firm understands the law and has the resources to develop a successful case for a number of unique types of injury. A successful lawsuit will result in compensation to cover losses including expenses, treatments, ongoing care and recovery.
Personal injury covers a range of incidents including but not limited to:
Oilfield Accidents
Burn Accidents
Mining Accidents
Medical Malpractice
Wrongful Death
Defective Products
Truck Accidents
Birth Injuries
Sexual Assault
Car Accidents
What Damages Can Be Recovered in a Personal Injury Lawsuit?
The damages in a personal injury case can vary depending on the specifics of each case. The Fitzgerald Law Firm understands that personal injury from a range of accidents can be severe and the resulting medical costs can be overwhelming. The party who was at fault for causing the injury or death should be held financially responsible for all of the damages that resulted from the incident. If negligence caused personal injury, the potential damages include:
Disability and/or disfigurement
Pain and suffering
Emotional distress experienced as a result of the injuries and those reasonably probable to be experienced in the future
Loss of enjoyment of life and any loss of enjoyment of life reasonably probable to be experienced in the future
Loss of earnings and earning capacity
Medical expenses
Caretaking expenses
Punitive damages, which are additional damages that are intended to punish or make an example of the defendant, can be recovered when the wrongdoer acted willfully and wantonly. Typically these cases involve a large company or public entity.
What is the Statute of Limitations in a Personal Injury Case in Wyoming?
The statute of limitations is a specific time limit within which a plaintiff can file a claim. States govern these laws to maintain specific standards for filing and to protect defendants from wrongful claims.
The statute of limitations for a general personal injury case in Wyoming is four years and the statute of limitations for a wrongful death case is only two years. It is important to note that many factors that can change the amount of time you have to bring a personal injury case in Wyoming. For example, if the potential defendant is the government, then the injured person must file a notice of governmental claim within two years of the date of the injury. In a medical malpractice case, the time can be as short as two years. Statute of limitation laws vary by state. If you are filing a personal injury claim outside of Wyoming we can help you meet those limitations.
Waiting too long to bring your case forward can be detrimental and you may not be able to pursue your case in court. To address the needs of your specific case contact an experienced personal injury attorney right away.
How We Can Help
Rehabilitation, chronic pain, emotional trauma, and disability are only some of the lasting effects of a severe personal injury. When negligence contributes to an accident that causes severe injury, you need to have an attentive team on your side. The Fitzgerald Law Firm not only understands the complicated nature of personal injury law and the legal implications of such cases but also cares about the overall care of its clients.
---
We have a track record of obtaining meaningful jury verdicts and settlements for clients. Our firm's guiding principle is to find the truth in every case to help clients heal.
---
The Fitzgerald Law Firm has the experience and resources to handle complex cases that take on large corporations, entities, or individuals by working with the best expert witnesses and investigators from across the country. Our firm pays for these costs until our clients receive money for the damages they have suffered. If your personal injury case isn't concluded successfully, we don't charge any fees for our time or legal services. We can discuss your rights and help you decide the best course of legal action for your case.
---
Contact Our Cheyenne, Wyoming Personal Injury Attorneys
If you or a loved one has been involved in a serious accident at the fault of another person or organization it is important to contact an experienced attorney immediately. Each personal injury accident is unique and requires a detailed analysis of what occurred, an evaluation of damages, evidence collection, and communications with aggressive insurance companies. Our firm understands that pursuing justice after a severe injury or loss can be frustrating and confusing. Our goal is to help as many clients as possible achieve a full recovery and damages to promote their well-being.
Reaching out to an attorney is the first step in finding out if you have a case. Our experienced personal injury lawyers can answer your questions during a free, confidential consultation. Contact us here and let us help you on your road towards justice.