Truck Accident Attorneys
More Than 40 Years of Experience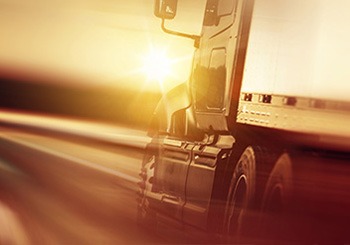 Truck accidents can be catastrophic due to the sheer mass of a moving truck. More often than not, the truck's occupants are unharmed while the other vehicle's driver and passengers sustain serious damage and catastrophic injuries. In Wyoming, crashes involving medium to heavy commercial trucks average 1543 incidents annually, causing an average of 24.8 fatalities each year.
Accidents caused by careless commercial truck drivers, trucking companies, and manufacturers are devastating and the resulting financial costs of huge medical bills and other expenses are a great burden on you and those you care about. Likewise, if someone you love is killed or injured in a car crash, the emotional and financial distress can be overwhelming.
We Know a Truck Crash Can Change Your Life
Our attorneys can help you receive the financial and emotional support you deserve.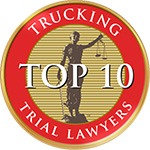 The Fitzgerald Law Firm has more than 40 years of experience representing clients who have been involved in truck accidents that resulted in significant disability and/or death. We have represented individuals who have been injured in Wyoming as well as claims located throughout the United States. Our founder, Jim Fitzgerald has been selected to The Trucking Trial Lawyers Association – Top 10, a designation reserved for the top 10 truck accident attorneys in each state or region based on excellence in the field.
When we take on a case, we strive to understand the unique challenges presented in each case. We answer our clients' questions and make sure their legal rights are protected.
---
The Fitzgerald Law Firm represented a family in the wrongful death of their 57-year-old husband and father who was killed by a truck that violated numerous federal regulations. A United States District Court Jury awarded the family $1,700,000.
---
How long do I have to file a case for a Wyoming truck accident?
The amount of time you have to bring a case against a trucking company or its driver depends on many factors and it can take years of investigation and evidence collection to build a sound case. The statute of limitations for a general personal injury case in Wyoming is four years and the statute of limitations for a wrongful death case is only two years. Waiting too long to bring your case forward can be detrimental and you may not be able to pursue your case in court.
It is important to note that many factors that can change the amount of time you have to bring a truck accident case in Wyoming. Other states operate by different laws and statutes as well. To address the needs of your specific case contact an experienced truck accident attorney right away.
---
The Fitzgerald Law Firm reached a settlement of $2,935,854.54 for the family of a woman killed by a truck driver who drove under the influence and hit her vehicle head-on.
---
What Are Common Types of Truck Accidents Caused by Negligence?
The complexities of truck accident cases are monumental partially because of the number of variables that can come into play to cause an accident. Regardless of the cause, our goal is to help you uncover the truth and obtain the compensation you deserve. We represent truck accident victims who have been injured by the following negligence on behalf of the truck driver or the trucking company:
Speeding
Driver Fatigue
Driving Under the Influence
Truck Driver Errors
Distracted Truck Drivers
Trucking Company Negligence
Driving Hour Log Violations
Improper Loading
Jackknife Accidents
Rollover Accidents
Tire Blowouts
Mechanical Failures
What Damages Can Be Recovered in a Truck Accident Case?
Under Wyoming law, damages can be awarded when a jury finds that the defendant's negligence caused the injury or death. The company or driver who is at fault for a car accident is financially responsible for all of the damages caused by the wreck. If the negligence of the trucking company or its driver caused personal injury, the potential damages include:
Disability and/or disfigurement
Pain and suffering
Emotional distress experienced as a result of the injuries and those reasonably probable to be experienced in the future
Loss of enjoyment of life and any loss of enjoyment of life reasonably probable to be experienced in the future
Loss of earnings and earning capacity
Medical expenses
Caretaking
If the negligence of the trucking company or its driver caused a wrongful death, damages include both economic damages and non-economic damages. Economic damages are the amount of money each claimant has not or will not receive from the decedent's earnings. Non-economic damages are the loss of probable future companionship, society and comfort.
---
Contact a Wyoming Truck Accident Attorney
If you or a loved one has been involved in a serious truck accident at the fault of another person or company, it is important to contact an experienced attorney immediately. Each truck accident is unique and requires a detailed analysis of the events leading up to the crash, an evaluation of damages, and communications with aggressive insurance companies.
Reaching out to an attorney is the first step in finding out if you have a case. Our experienced Wyoming truck accident attorneys can answer your questions during a free, confidential consultation. Contact us here and let us help you on your road towards justice.