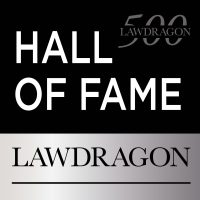 Inducted into the Lawdragon Hall of Fame in 2022, personal injury lawyer Jim Fitzgerald is recognized for his dedication to workers, children, widows, and families whose lives have been impacted by significant injuries or deaths caused by large corporations.
On the eve of his firm's 40th anniversary, the publication highlights Jim in their Lawyer Limelight series sharing his dedication to his practice and the driving forces behind his success, and his personal philosophy on the importance of legal advocacy. 
Jim shares how his self-made career was shaped by his early experiences working in construction and as a roughneck on an oil rig, and how those jobs influenced his perspective as an attorney. He has made it his life's work to fight for justice on behalf of workers and everyday families by holding corporations accountable for their involvement in negligence that has led to serious injuries.  
"We represent people who don't have a voice in these law-making institutions. It's important to remember that we should be preserving this system for ordinary people. People who don't even know it yet are essentially relying on us to keep the system of fairness going for them."
Jim's dedication to his clients and his hard work in developing difficult cases have led to many million-dollar-plus verdicts and settlements in a variety of cases from truck accidents to catastrophic injuries and wrongful death, including the largest award for a wrongful death case upheld on appeal in the state of Wyoming. He has garnered national recognition and admittance to some of the most coveted legal leadership organizations including The Inner Circle of Advocates.
Joined in his practice by his son Michael in 2015, the Fitzgerald Law Firm will stay a family practice, with the mission of securing justice for working families at its forefront.
To read Jim's full Lawdragon interview, click here.