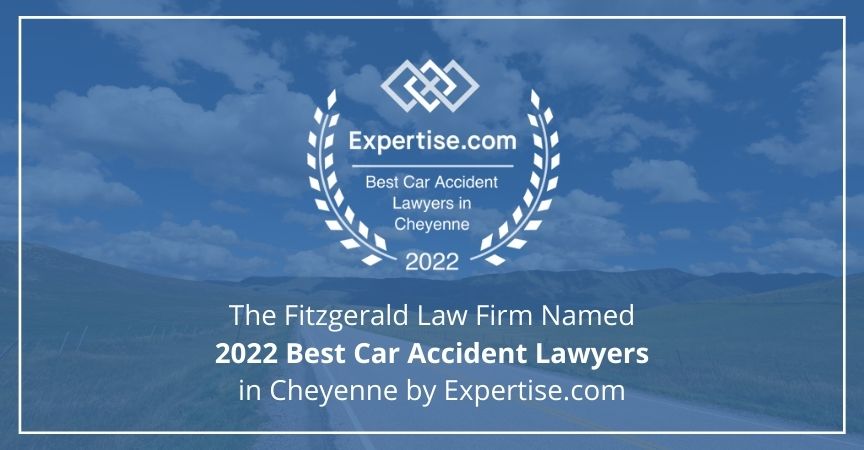 The Fitzgerald Law Firm has been recognized by Expertise.com as one of the Best Car Accident Lawyers in Cheyenne, Wyoming.

Expertise.com's goal is to connect people with the best local experts by scoring Cheyenne car accident attorneys on more than 25 variables across five categories: reputation, credibility, experience, availability, and professionalism, then analyzing the results to give you a hand-picked list.
The Fitzgerald Law Firm was also listed in the Expertise.com's 17 Best Personal Injury Lawyers in Cheyenne for 2022.
The Fitzgerald Law Firm is devoted to helping individuals and their families suffering from catastrophic injuries or incidents of wrongful death. This includes many medical malpractice cases as well as those involving serious injury or wrongful death from car accidents, oil field accidents, slips and falls, and burns, among other causes. Our case results include multiple record-setting verdicts, some of which are the largest upheld on appeal in the state of Wyoming. Learn more about our firm here.