Top Catastrophic Injury Lawyers
Why Are Catastrophic Injury Cases Unique?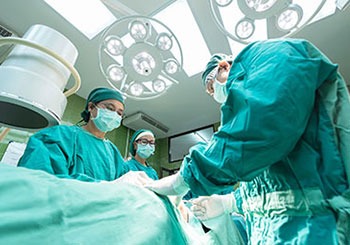 Catastrophic Injury accidents are unexpected and cause severe life-altering injuries that affect the day-to-day livelihood of victims and their families. If you are involved in a catastrophic accident that was caused by someone else's negligence and obtained injuries that have altered your general well-being or caused you to become unable to work, it is extremely important to be backed by representation experienced in addressing the specific nature of these types of cases.
Catastrophic injury is similar to personal injury, however, the scale of the injury obtained is much more extreme and very serious, resulting in extensive medical treatment and repercussions that can last a lifetime. The amount of damages that the plaintiff can seek in a catastrophic injury case is typically much higher than a standard personal injury case.
Injuries that fall into the catastrophic injury category permanently change a person's life. Common injuries resulting from these accidents include severed spinal cord, traumatic brain damage, paralysis, amputation, or severe burns. These types of injuries are frequently seen in car accidents, trucking accidents, on-the-job accidents, and fires and explosions.
Client needs, when resolving a catastrophic injury case, can be very different than a typical personal injury case. The injured party may not be able to speak for themself, gather evidence, or complete actions, such as attending courtroom proceedings, that a less severely injured client might be able to do. It is important to have an attorney who can adapt their legal procedure to fit their client's needs while maintaining the support and attention their client deserves.
Depending on the nature of a client's injury, the parties involved, and the extent of medical treatment needed, a catastrophic injury claim can take years to resolve. Your attorney should be willing to invest the necessary time and funds to work toward resolution and compensation on your behalf.
Rehabilitation, chronic pain, emotional trauma, and disability are only some of the lasting effects of catastrophic injury. When negligence contributes to an accident that causes severe injury, you need to have the most attentive team on your side. The Fitzgerald Law Firm understands the complicated nature of catastrophic injuries and the legal implications of such cases.
---
We have a track record of obtaining meaningful jury verdicts and settlements for clients. Our firm's guiding principle is to find the truth in every case to help clients heal.
---
The Fitzgerald Law Firm has the experience and resources to handle complex catastrophic injury cases that involve large insurance policies, trucking companies, medical providers, and dangerous workplaces. We can discuss your rights and help you decide the best course of legal action for your case.
How Have We Helped Others in Catastrophic Injury Cases?
$22,000,000 was awarded by the jury in a case where a coal miner was injured on the job when a boulder fell from the sidewall and landed on the mining equipment he was operating. We sued the mine manager and safety manager for failing to fix the dangerous environment that caused the incident. The miner suffered a brain injury and paralysis from the accident. This case was the largest verdict for physical injuries ever in the State of Wyoming.
A United States District Court Jury awarded $1,700,000.00 for the wrongful death of a 57-year-old husband and father who was killed on I-80 when he was hit by a truck driver driving too fast during a blizzard. The Fitzgerald Law Firm unearthed evidence that the trucking company had violated numerous federal regulations meant to promote highway safety. The Fitzgerald Law Firm was gratified to bring the facts to light, which helps Troopers do their best to enhance safety on Wyoming highways. At the urging of the Troopers, the speed limits in the area of the wreck are now reduced in the winter which helps save lives.
A man was working for his trucking company in a rail yard in Nebraska when a railroad rail was dropped on him by a crate operator. He suffered severe injuries, including an "open book" pelvic fracture. The case was settled before trial for $2,650,000.
---
When to Contact An Attorney
An injury is considered catastrophic if it causes permanent disability, prevents a person from being able to perform any gainful work, or otherwise wrecks their life. As with any negligence case, it is important to act quickly, uncover evidence, and develop a plan of legal action toward a resolution. Contact The Fitzgerald Law Firm today to discuss the extent of your case, and receive the legal support you need to heal and recover.