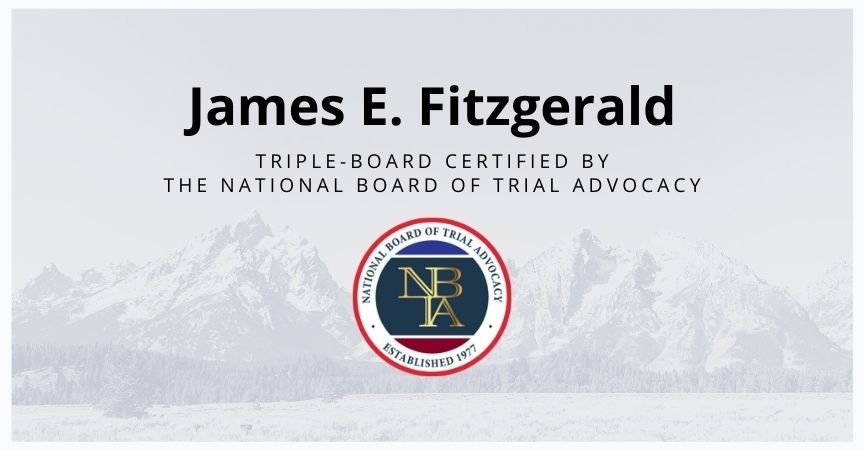 Wyoming personal injury lawyer Jim Fitzgerald, founding partner of The Fitzgerald Law Firm, is triple-board certified by the National Board of Trial Advocacy (NBTA) in Civil Trial, Civil Practice Advocacy, and Truck Accident Law.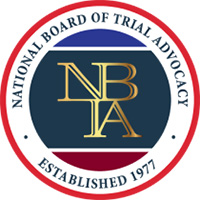 "The National Board of Trial Advocacy (NBTA) is a nonprofit organization devoted to improving the quality of trial advocacy and aiding consumers in their selection of experienced legal representation.
Their mission is to inform and educate the public concerning legal representation by board-certified specialists. And to recognize and promote excellence in legal advocacy through a national program certifying specialists predicated on high standards of demonstrated competence and integrity."
As a Board Certified Attorney, Jim has demonstrated skill and expertise in particular fields and has proven it through rigorous examination and testing by accredited organizations.
In addition to being triple-board certified, Jim is also a member of several prestigious invitation-only trial lawyer organizations. These include the American College of Trial Lawyers, the International Academy of Trial Lawyers, the International Society of Barristers, and The Inner Circle of Advocates, an organization limited to 100 of the top plaintiff lawyers in the country.
Congratulations, Jim, on your continued accomplishments!