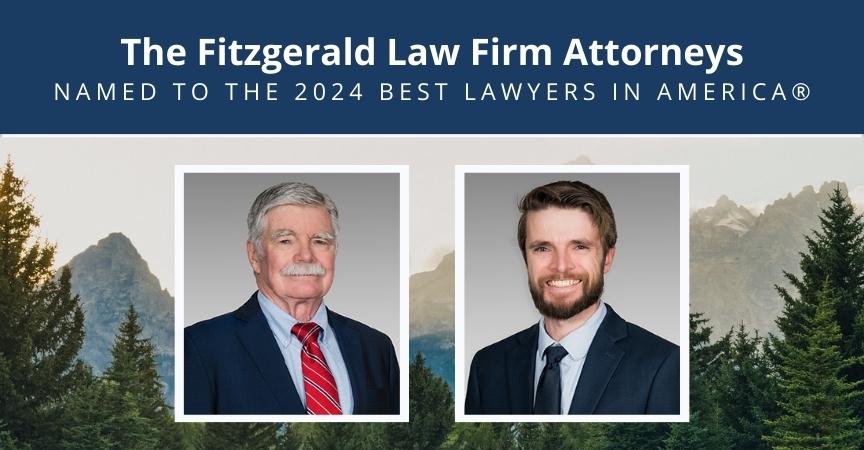 Jim Fitzgerald and Michael Fitzgerald, personal injury attorneys at The Fitzgerald Law Firm, have been included in the 30th Edition of Best Lawyers in America®.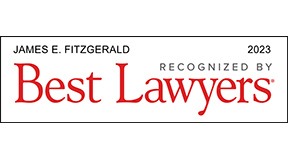 Jim Fitzgerald, the firm's founding partner, has been recognized in Best Lawyers® since 1987 for personal injury law in Cheyenne, Wyoming. For the Best Lawyers in America 2024 edition Jim was listed in the following categories:
Commercial Litigation
Personal Injury Litigation – Plaintiffs
Product Liability Litigation – Plaintiffs
Attorney Michael Fitzgerald joined The Fitzgerald Law Firm in 2015 and continues to strive for excellence in his career. This is the second year he has been included in Best Lawyers in America. Michael is recognized in the following practice areas:
Medical Malpractice Law – Plaintiffs
Personal Injury Litigation – Plaintiffs
Best Lawyers is universally regarded as a definitive guide to legal excellence, providing lists of high-caliber attorneys and firms in more than 75 countries. The Best Lawyers in America is one of the nation's most trusted legal rating guides. It is published annually based on feedback provided by leading lawyers and is designed to recognize attorneys who have excelled in their areas of practice.
Congratulations, Jim and Michael!