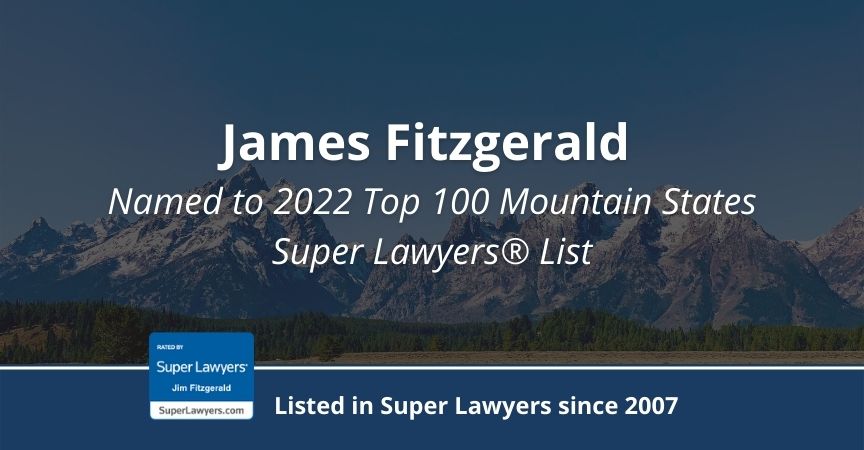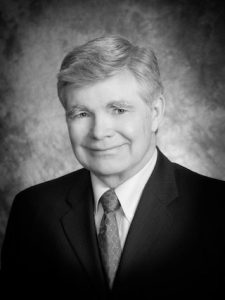 James Fitzgerald, founding partner of The Fitzgerald Law Firm, has been included in the Top 100: 2022 Mountain States Super Lawyers® list.
Super Lawyers' selection process includes peer nomination, peer evaluations, and independent research. Selections are made annually, on a state-by-state basis. The compiled lists are created to highlight outstanding lawyers in multiple practice areas that can be used as a resource for attorneys and consumers searching for legal counsel.
Jim has been named to the Super Lawyers list annually for 15 years (since 2007). Congratulations Jim on this ongoing distinctive recognition!
Jim Fitzgerald started his law practice in 1975 and founded The Fitzgerald Law Firm in 1982. His personal injury law firm in Cheyenne, Wyoming, focuses exclusively on severely injured clients and families who have lost loved ones. Jim has developed a national reputation for delivering extraordinary results, holding the record for the highest number of verdicts ever upheld on appeal in Wyoming for personal injuries and wrongful death.
Learn more about Wyoming personal injury attorney Jim Fitzgerald here.