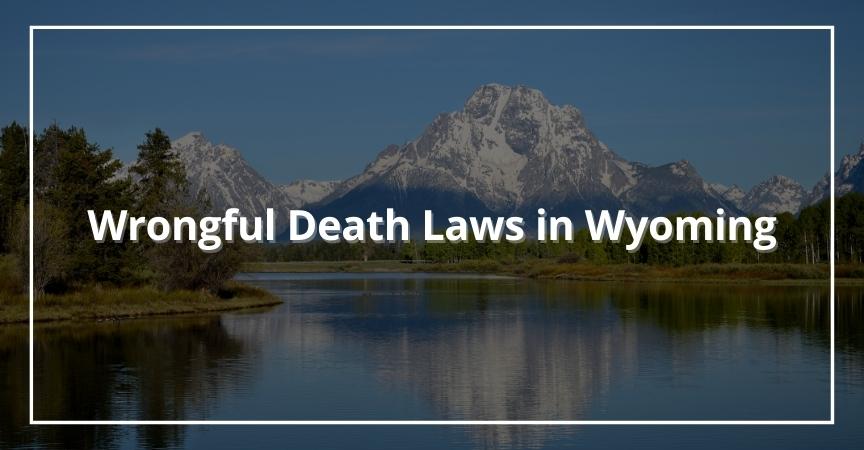 For over 40 years, The Fitzgerald Law Firm has delivered exceptional results for clients in Wyoming and throughout the United States healing from a personal injury or the death of a loved one. Our practice is centered around the cornerstone belief that every client deserves to find truth and justice.
The emotional and financial losses suffered after a family member's unexpected death are devastating. We understand the challenges of the grieving process and offer compassion and hope as we build your wrongful death case. It is our goal to hold wrongdoers accountable to offer some relief to those suffering. When a family member is killed at the hands of another, you can rely on the Fitzgerald Law Firm to protect your rights and guide you through the process of seeking compensation for your losses.
The Fitzgerald Law Firm has a track record of success with wrongful death cases. One of the many cases we have successfully represented included Jim Fitzgerald going up against a huge trucking company on behalf of a family who lost a 57-year-old husband and father. In that case, a United States District Court Jury awarded $1,700,000.00 to the family for the wrongful death including $400,000 in punitive damages to make an example of the trucking company after Jim proved the company had a history of violating numerous federal regulations.
In a wrongful death case, it is extremely important to speak with an experienced attorney who is experienced in taking wrongful death cases to trial. Not every case goes to trial. Some settle out of court. Insurance companies know whether your lawyer has experience trying cases and they know if your lawyer is effective.
What is a Wrongful Death Case?
Wrongful death is a type of civil suit that holds a party accountable for the death of another person. The family of the decedent may pursue a lawsuit against the liable individual or organization to seek economic and non-economic damages. A successful wrongful death claim will not only hold those responsible accountable for their actions but will also afford you and your family closure and financial compensation.
Acts that cause wrongful death are broad and require a great depth of legal knowledge, access to resources, as well as relationships with expert witnesses. Our team will find evidence to show that the death was caused by the wrongdoer's negligence, recklessness, or willful and wanton behavior.
Each wrongful death case is different and presents unique challenges based on the context of the situation. The attorneys at Fitzgerald Law Offices are committed to helping you pursue justice and find peace as your family heals following a tragedy.
Common Types of Wrongful Death Cases
Wrongful death cases can arise from a large variety of situations and are not always intentional acts. However, individuals have a duty of care to others when operating cars and trucks, machinery, or as business owners. Some common causes of wrongful death include:
Wrongful Death Law & Statutes of Limitations
Every state has different laws about wrongful death. The Fitzgerald Law Firm has filed cases for wrongful death in many states. Here, we will discuss the law of one state, for illustration. Wyoming follows the Wrongful Death Act, Wyo. Stat. Ann. §§ 1-38-101 to – 105, and prior Supreme Court rulings that govern who can file a lawsuit and who can recover damages for the death of a relative. In Wyoming, spouses, children, parents, and other relatives of the decedent all have the legal right to file a wrongful death lawsuit. The statutes also specify which damages can be recovered as well as the time frame for filing a lawsuit.
Waiting too long to bring your case forward can be detrimental and can result in the dismissal of the suit. Unlike most personal injury cases, a Wyoming wrongful death lawsuit must be filed within two years from the date of the person's death. Wyoming follows a strict statute of limitations which will discount your case if filed after the appropriate deadline.
There are other potential state-specific factors that can affect your wrongful death claim including Wyoming's comparative negligence laws. It is essential to meet with a qualified attorney as soon as you can to understand how these laws impact your case.
How We Can Help
If you have a family member who has died because of negligence, recklessness, or intentional acts of another person, contact the award-winning wrongful death lawyers at The Fitzgerald Law Firm in Cheyenne, WY for a free evaluation of your case.