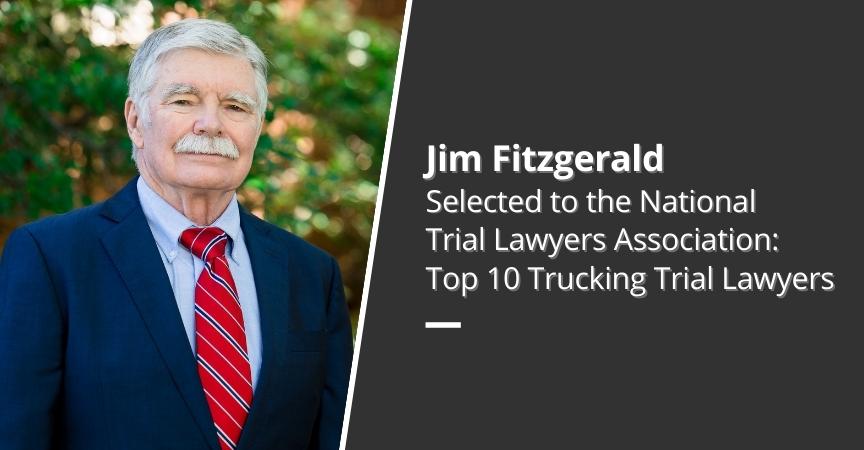 Jim Fitzgerald, founding partner of The Fitzgerald Law Firm, has once again been selected for membership in The National Trial Lawyers Association: Top 10 Trucking Trial Lawyers in Wyoming.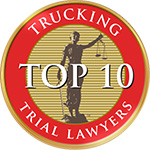 The National Trial Lawyers Association is a professional organization that identifies the top trial lawyers in each state or region. The Trucking Trial Lawyers Association – Top 10 is a specialty association composed of and limited to the Top 10 attorneys from each state or region who serve individuals and families who need attorneys to represent them in the American legal system regarding Trucking claims. Selection is based on a thorough multi-phase objective and uniformly applied process, including peer nominations combined with third-party research. Exclusive membership is extended to trial lawyers practicing civil plaintiff and/or criminal defense law.
Jim Fitzgerald founded his firm on the premise of providing meaningful and skilled representation for those who need it the most. He aims to protect and seek justice for victims of serious personal injury and wrongful death claims resulting from the negligence and careless actions of individuals, large companies, and organizations who disregard basic safety precautions.
His trial record includes numerous multi-million-dollar jury awards and several records for jury verdicts and settlements on behalf of his clients. Jim has been trial counsel in nearly half of the million-dollar verdicts in the history of Wyoming. He holds the record for both the largest injury verdict and the largest wrongful death verdict ever upheld on appeal in Wyoming.
To learn more about Jim and The Fitzgerald Law Firm, click here.
Congratulations, Jim!