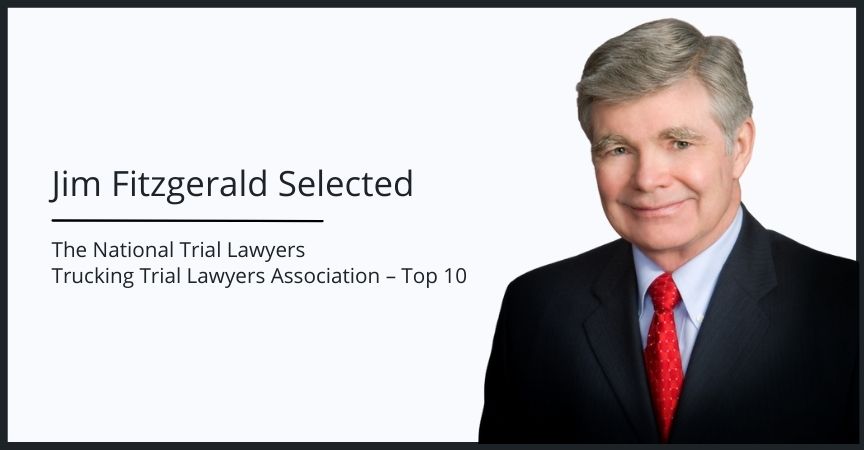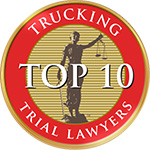 Jim Fitzgerald, founding partner of top Wyoming personal injury law firm, has been selected for membership in The National Trial Lawyers: Top 10 Trucking Trial Lawyers Association.
The Trucking Trial Lawyers Association – Top 10 is an invitation-only professional organization composed of and limited to the Top 10 attorneys from each state or region who serve individuals and families who need attorneys to represent them in the American legal system regarding truck accident claims.
Jim Fitzgerald has more than 40 years of experience representing clients who have been in car and truck accidents that resulted in significant disability and/or death. By focusing exclusively on working with severely injured clients and families who have lost loved ones, Jim has developed a national reputation for delivering extraordinary results.
At The Fitzgerald Law Firm, when we take on a case, we strive to understand the unique challenges presented in each case and to make sure our clients' legal rights are protected. We have represented injured people in Wyoming and throughout the U.S. Contact our Wyoming personal injury lawyers today by filling out this online form or calling 1-877-634-1001. We will get your questions answered, evaluate your case, and get you the justice you deserve.