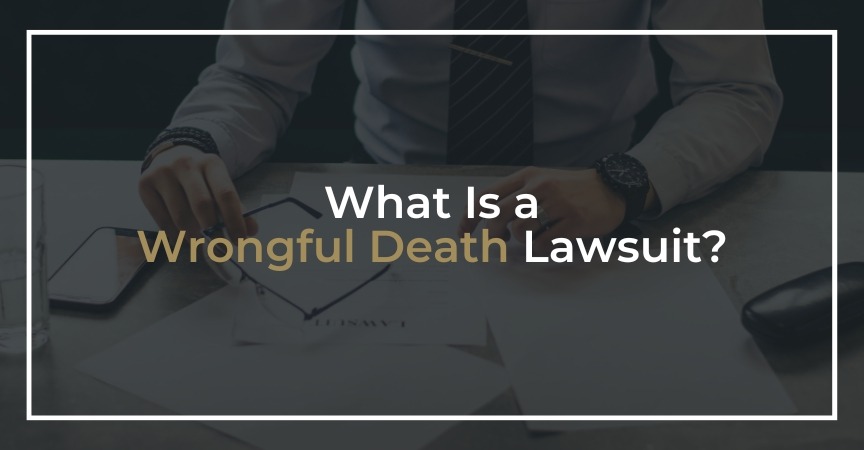 Unexpected – sudden – preventable:  The hallmark of wrongful death cases. The unexpected death of a loved one, especially when that death was a result of a wrongdoer's negligence, recklessness, or unlawful actions, can cause tremendous loss for the surviving family of the decedent. Coping with such a loss of a family member can place an immense burden on the surviving family, and it can be daunting to know when and how to begin to seek legal support. 
For over forty years, The Fitzgerald Law Firm has represented families who have tragically suffered the loss of a family member at the hands of another. Our attorneys exemplify empathy and compassion as they work with each client to build a case that focuses on the unique situation at hand and leads to holding responsible parties accountable.
What is Wrongful Death?
Wrongful death is a type of civil lawsuit brought against an individual, company, or other entity for negligence, recklessness, or intentional acts that caused the death of a person.
Wrongful death cases can arise from a large variety of situations, not always intentional acts. Corporations, governments, and individuals must uphold a reasonable duty of care to others whether that entails operating cars, trucks, and machinery, or as business owners, doctors, or law enforcement. When negligence causes death, the entity or person responsible can be held liable for their failure to meet that duty of care.
Some common wrongful death cases that The Fitzgerald Law Firm has handled include:
Wrongful Death Lawsuit vs. Personal Injury Lawsuit
When a person is injured due to another party's negligence or recklessness, he has the right to file a personal injury lawsuit for damages. However, if an incident is fatal, the right to sue is passed to the surviving family of the victim and is considered a wrongful death claim. 
As a firm that handles catastrophic claims, we understand that there is no financial reimbursement that can replace the life of a loved one. However, a wrongful death lawsuit can potentially help family members find closure and provide compensation for financial burdens resulting from lost wages and medical bills. 
The Fitzgerald Law Firm has extensive success handling wrongful death cases. For example, the firm represented the family of a man killed by a Caterpillar front-end loader that rolled over and crushed him while he was operating it at a construction site. The death was due to the 80,000-pound machine's defective design. The jury awarded the man's family $1.5 million, affirmed on appeal. This case was the largest wrongful death verdict in the State of Wyoming at that time and is still the largest ever affirmed by the Wyoming Supreme Court. Since then, the firm has obtained verdicts and settlements for far greater sums.
What Damages Can Be Claimed in a Wrongful Death Lawsuit?
In a wrongful death case, the court may award monetary compensation for economic and non-economic damages if negligence is found to be the cause of the death. Judges and juries award these damages based on a number of factors including family size, income, and level of financial dependence on the deceased person. If death was delayed and the decedent required surgery or medical care prior to their death, those damages may also be claimed. Other compensatory damages that may be claimed in a wrongful death lawsuit include:
Loss of future earnings

Financial support for educational expenses

Loss of care, comfort, and companionship
In addition, Wyoming state law allows punitive damages to be awarded in wrongful death cases involving intentional or reckless behaviors. Punitive damages are additional payments intended to deter the defendant or others from committing such offenses in the future. Punitive damages are awarded against corporations or manufacturers whose negligence affects many people.  
Who Can Bring a Wrongful Death Claim in Wyoming?
The Wrongful Death Act is a set of state laws that govern wrongful death lawsuits in Wyoming. These specific laws state which family members or dependents can legally file a wrongful death claim as well as recover damages for the death of a relative. The laws also cover what types of damages can be recovered, as well as state deadlines for filing a lawsuit. 
Complexities of the law make handling a wrongful death claim anywhere challenging. Additional steps may be required of relatives before they can even initiate legal action on behalf of the decedent. Working with an experienced wrongful death attorney is essential if you are considering bringing a wrongful death case. 
When to Contact an Attorney
Contacting an attorney as quickly as possible is ideal in cases that rely on evidence and investigations that are bound by time. Wrongful death cases are broad and require a great depth of legal knowledge, access to resources, and the ability to conduct independent investigations as well as utilize relationships with experts in the field. 
If you feel that your family member's death was the result of negligence, contact our Cheyenne, Wyoming office and schedule a case consultation with our team of experienced wrongful death attorneys.