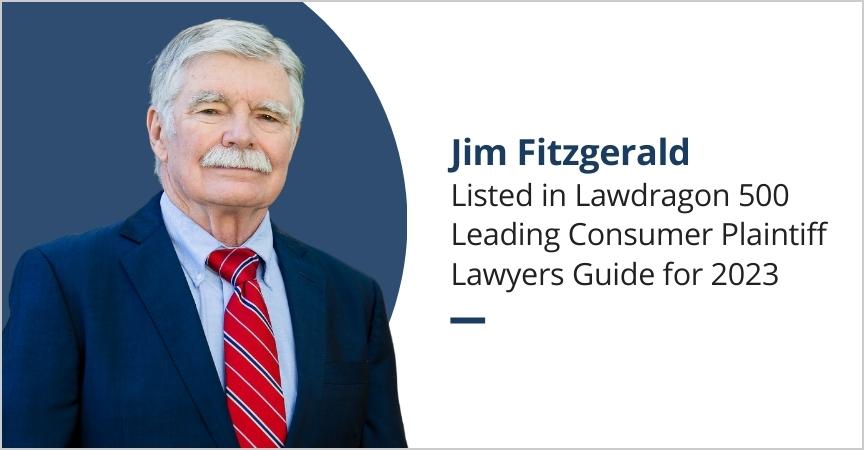 Jim Fitzgerald, founding partner of The Fitzgerald Law Firm, has been named to the Lawdragon 500 Leading Plaintiff National Consumer Lawyers guide.
The annual Lawdragon guide recognizes attorneys who have exemplified the highest standards of success in their areas of practice. Inclusion to the guide is based on feedback from fellow leading lawyers, a true testament to the respect and esteem selected attorneys have earned from their peers.
A leading trial attorney in Wyoming, Jim Fitzgerald has been recognized by multiple organizations and received numerous awards for his stellar contributions to the legal industry and his exceptional case results. He is a member of several prestigious organizations including the American College of Trial Lawyers, the International Academy of Trial Lawyers, the International Society of Barristers, and the Inner Circle of Advocates, an organization with a limited membership of 100 of the top plaintiff lawyers in the country.
Jim's trial record includes numerous multi-million-dollar jury awards and several record-setting jury verdicts on behalf of his clients including the largest injury verdict and the largest wrongful death verdict ever upheld on appeal in Wyoming. Above all else, The Fitzgerald Law Firm takes the time and effort to understand each client and their case in order to build concrete claims that can withstand not only trial but also appeal.
To learn more about Jim and The Fitzgerald Law Firm, click here.