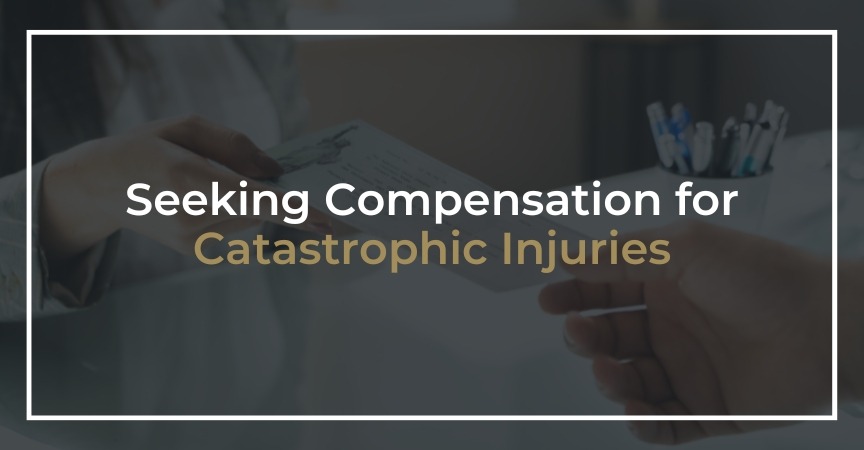 The Fitzgerald Law Firm is devoted to helping individuals and their families suffering from catastrophic, life-changing injuries. When seeking the help of an attorney following an incident that caused injury, it is important to understand how the severity of your circumstances may affect the outcome of your claim and directly impact the damages that you are entitled to, including medical treatments, lost wages, and lost future income, among many others.
Working with an experienced personal injury attorney whose practice primarily focuses on catastrophic injuries is the best way to ensure the protection of your rights. It enables you to seek complete compensation for your injuries.
What is a Catastrophic Injury?
A catastrophic injury is a form of personal injury that results in serious physical injury, illness, or impairment, leaving a long-term or lasting impact on the victim. Typically, catastrophic injuries are permanent or create permanent damage to the victim, requiring extensive medical treatment including surgeries, therapies, medication, and medical support. When a catastrophic injury is not permanent, it can take months to years of treatments to heal, influencing many areas of the victim's life.
The way an injury impacts a victim's quality of life is the determining factor in its consideration as catastrophic. Physical effects on a person are most noticeable but life-altering traumas including severe PTSD and anxiety as well as other neurological issues can also be considered catastrophic. Examples of common catastrophic injuries include:
Paralysis
Amputation
Loss of hearing
Loss of sight
Brain damage
Severe burns
Determining Pain & Suffering Compensation
The seriousness of an injury can directly affect the amount of compensation that is available to a plaintiff through a personal injury claim. In any personal injury case, when determining legal compensation for damages, the court must measure how the incident impacted the victim's daily life in addition to the financial burdens of medical expenses and treatments. Many factors can influence how the court perceives the injured's pain and suffering including:
The extent of the injury
The permanence of the injury
The extent of disfigurement or disability caused by the injuries
Impairment of ability to perform daily activities
Economic losses such as wages and future earnings
Personal losses such as relationships
An experienced personal injury attorney can help explain clients' needs and develop a case that shows the full extent of their injuries, both physical and emotional, to achieve full compensation.
Common causes of catastrophic injuries:
Challenges of Catastrophic Injury Cases
Catastrophic injury cases are complex and offer many differences from a typical personal injury case. Depending on the circumstances of the individuals involved and the extent of the injuries, catastrophic injury cases require a deep understanding of personal injury law, extensive experience handling major insurance claims, and a willingness to pursue justice for the client.
As extensive medical treatments may prolong court proceedings, a catastrophic injury claim can take years to resolve. An attorney should be willing to invest the necessary time and resources to work toward resolution and compensation regardless of the timeline.
Additionally, if a victim is left incapacitated, additional legal avenues may need to be arranged to appoint a conservatorship or guardianship.
When to Contact An Injury Attorney
When you or a loved one suffers a catastrophic injury due to someone else's negligence, you are within your rights to file a personal injury lawsuit against the wrongdoer who caused the incident and seek full compensation for your injuries. As with any personal injury case, it is important to act quickly to initiate a claim, collect evidence, and develop a plan of legal action unique to your situation.
The Fitzgerald Law Firm has over forty years of experience handling all forms of litigation surrounding serious injury cases stemming from personal injury accidents. We limit our practice to cases for people with serious, permanent, disabling injuries or loss of a loved one.
Contact us today to schedule an assessment of your case, and to learn what legal options are available. If you wait too long, you may miss the deadline (statute of limitations) to bring any case at all, to file proper notices against the wrongdoer that injured or killed your loved one, or to bring any case at all. If you are reading this, it likely means you or a loved one have questions that need to be answered. We can answer them.